Details TETJE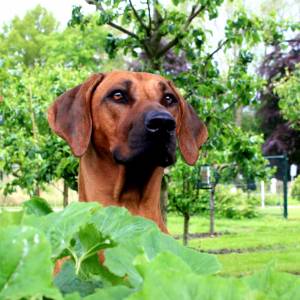 Family tree name : Aida Ridgeback Eniola
NHSB nr. : 3161281
call sign : Tetje
Sex : Teef
Nest no. : 2504
Born : 02 juni 2019 te Stadskanaal
Father : Enzi Embuleni El-Faiynum
Mother : Aida Ridgeback Awena
Health
Heupdysplasie : HDA
Elbow Dysplasia : Vrij
JME : Vrij
DM :Vrij
Hemophillia B : Vrij
EIC : Vrij
(Documenten zijn altijd in te zien tijdens een gesprek/bezoek)
Character TETJE
Tetje is a stable and very friendly bitch. She is always a bit hesitant among dogs at first. But after a few minutes she understands how the dogs are put together and she knows how to mix it well. She is everyone's friend, but also knows how to set her limits.
She is very social with people. She is easily approachable if she knows you. If she doesn't know you, she can be a little hesitant at times, but that's part of the Rhodesian Ridgeback. But she will come to you on her own and once the contact is made, it's all good. She is really a cuddly ass and likes to lie with her bibs against me. Where I am, she is. She likes to do everything together and most focused on one person, but she loves her whole family.
Fairly exceptional for a Ridgeback, but our Tetje loves water. She can swim and especially snorkel with the best. She grew up in our house with cats. She is friendly in her way, but also sometimes quite rude. They are her friends in the house and they often play the Rhodesian way.